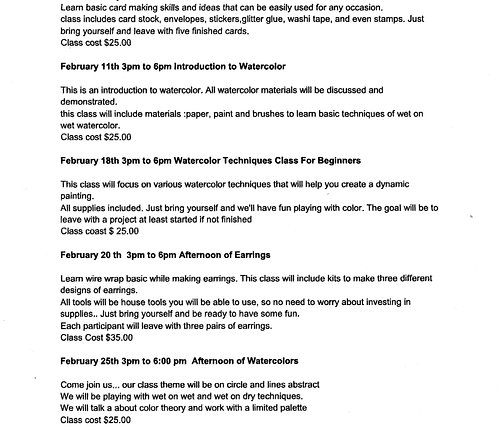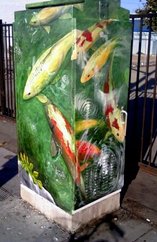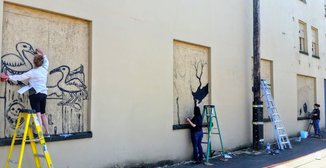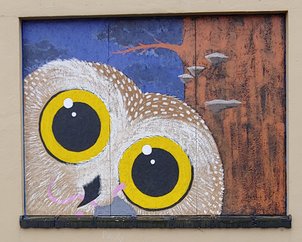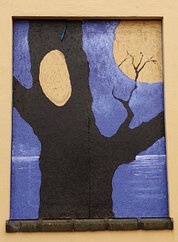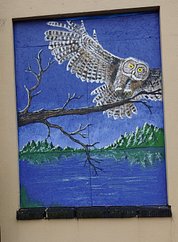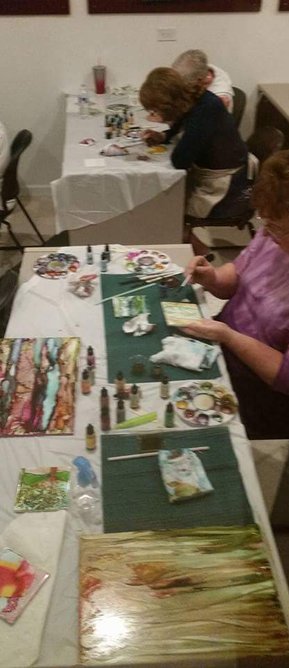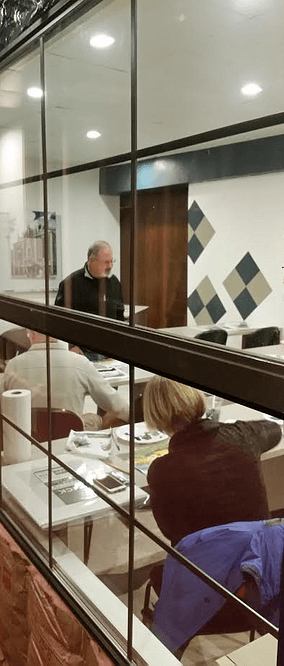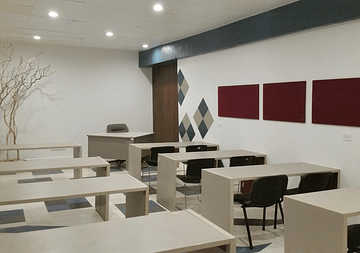 Mural Painting 101
August 15/16, Aug 29/30, Sept 12/13
1pm to 3pm
Instructor Douglas Orr
Six 2 hour classes $150
Do you have an idea for a class?
Something you would like to learn? let us know at mindsculptor1@gmail.com.
Have a group of friends you'd like to take a class with? We can customize any class just for you. What works for you works for us.
Class dates are on a first come first serve basis so sign up now.
Birthday parties, class or group reunions, family gatherings and life are all possibilities for a fun time at the Aberdeen Art Center.
Call us at 562-208-4226
$35 an hour classroom rental fee.
Classroom has water and a sink area, is next to rest rooms and is ADA compliant.
Pumpkin Sculpting Class
March 8 & 10, 6 to 8pm
Paper Mache
2 day class
Aug 31 and Sept 1
6 pm to 8 pm
Let's make a couple of interesting creatures!!!
We'll make both of these guys in a few days, paint them and seal them. Bring some newspaper,(not the glossy adds) or some tissue paper, an empty soda can, an empty plastic bowl and some baking flower. Paint and brushes and a sealant will be provided.
Bring a friend or two. You can bring your own wine. Glasses and a cork screw are available.
Classes are $30 per person
Space is limited to 10 so reserve your spot in advance. Reservations can be emailed to mindsculptor1@gmail.com
We hope you will join us and spend some time creating with friends
Birthday Party's
Business Meetings
Fund Raising
Paint & Sip Classes
Classroom rental is $35 an hour. Pay for 4 hours and get 4 hours fee, $140 max for an eight hour day
Classroom seats up to 20. To reserve space, contact Douglas Orr at mindsculptor1@gmail.com or call 562-208-4226
If you are interested in taking a class or teaching a class that is not listed, please feel free to contact Douglas Orr. If you would like to have a group attend a class or host an event, such as a birthday or bridal party. We also welcome new ideas for fun art classes. We currently have a list of people interested in taking classes, so let us add your name to the list and see if we can't get a class together.
Contact Douglas at 562-208-4226
the 2018 mural class was fun. Below are the images we painted during the class. Our theme was Owls.
Contact Douglas Orr at 562-208-4226 or send an email to mindsculptor1@gmail.com We will be creating an actual mural during the class on an building near to the Art Center which students will be encouraged to work on between classes. All Materials provided.
Class fills up early so reserve your spaces now
Learn to Sculpt rather than carve your pumpkinBring a pumpkin and design of your choice, maybe a disign. You are welcome to bring a bottle of your favorite wine Lets get to sculpting pumpkins! Don't bring a fancy pumpkin, White ones and ones with all the warts are too difficolt to sculpt so please stick with the good-old, fashioned, plain pumpkin. You will also want to bring a design you may want to sculpt. Everyone will be hown how to sculpt a sunflower with a face in it like the one pictured above. One string of lights will be provided;
sculpting tools will also be provided. Bu please bring your own sharp, pearing knife.
I will also provide a few patterns for you to create something different.
I'A string of lights will be provided to light your pumkin, (Create and take your pumpkin.)
Wine glass and bottle opener in are available for those wanting to bring their own bottle of wine. So, lets sip and sculpt.
ISnacks will be available at 7pm.
zPlease bring;
A sharp pearing knife, some creative samples or patterns,
A plain, regular pumkin of any siize, no matter the shape. Sometimes a unky-shaped pumpkin can be fun to work with.
Bring an open mind, make some new friends and have a great time!
The price is $25 per person, paid in advance.
Limited seating is available, so sign up early by calingl Douglas Orr at 562-208-4226 or send an email to mindsculptor1@gmail.com
Cass will be held in the Classroom in the Aberdeen Art Center, 200 W Market Street in Aberdeen. "K" Street entrance.
February Watercolor Classes
Call Tammy
360-593-6208
to reserve your space today
Beginner Watercolor class every Thursday 3pm to 6pm. To schedule for March 5th, 12th, 19, and 25th
Call 360-593-6208 to, or email 3tamarad@gmail.com